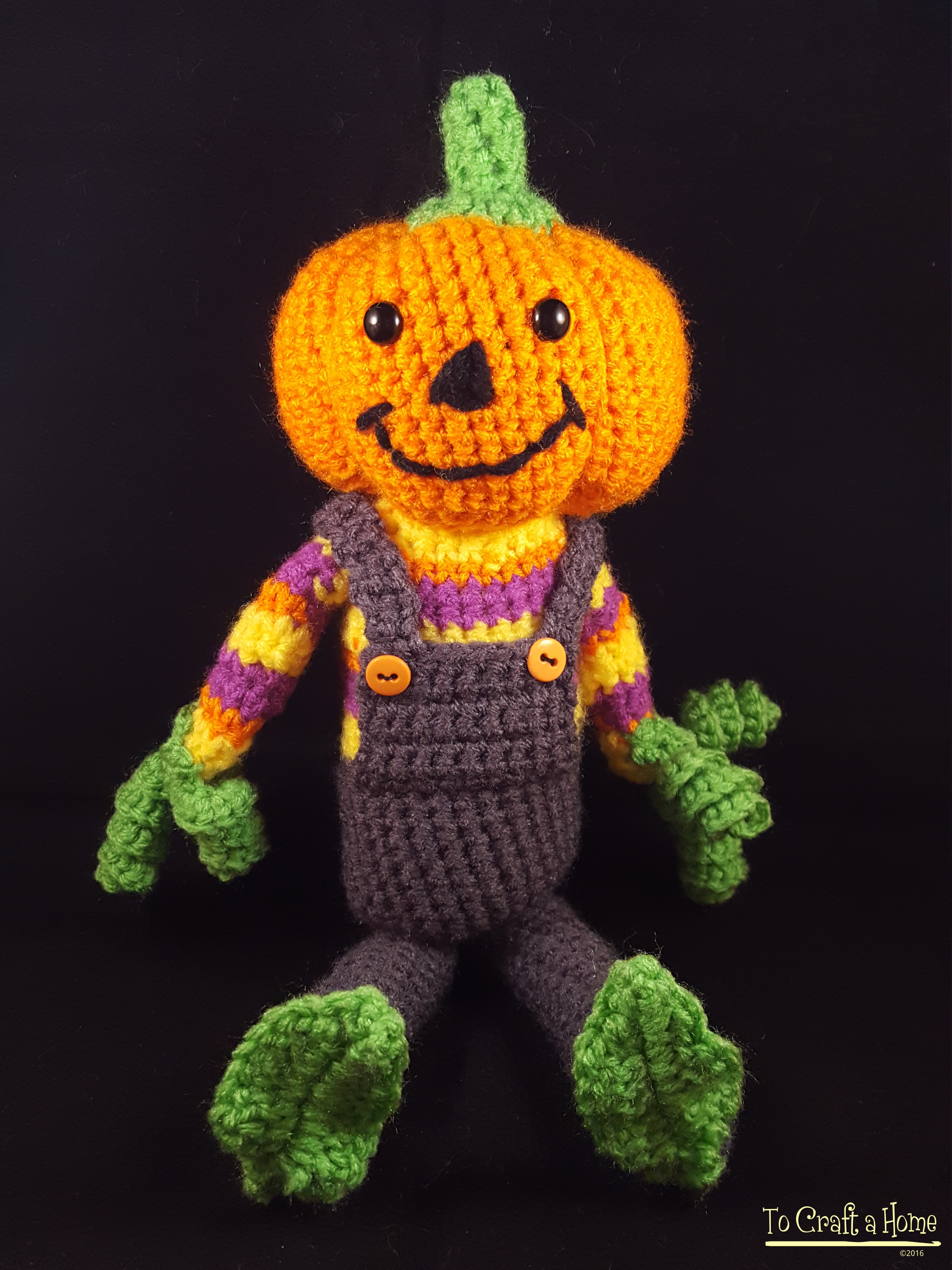 Halloween is drawing nearer and nearer! All of the trees are changing to vibrant reds, oranges, and yellows finally after this extra warm fall we've been having. The chilly days are now here and it's the perfect time to crochet after a day out at the pumpkin patch. And what better thing to crochet than this cute little pumpkin patch inspired toy? Meet Peter Pumpkinhead 🙂 
Okay, I lied. It wasn't just inspired by the pumpkin patch, but rather Punkin herself. My oldest daugther Juliet has always inherited the nickname "Punkin" being a fall baby herself. When I was nine months pregnant my husband painted a big ol' jack-o-lantern on my belly and since then the name has just stuck. Naturally, the kiddo loved everything pumpkin related her whole entire life. When she was a toddler she would carry around pumpkins and had we not have taken them away, she'd still have happily carried around a rotting gourd! Yuck! Over the years she has continued her love for all things Halloween and pumpkin related so it came to me to make this little guy up in dedication to her and her love for all of the pumpkins.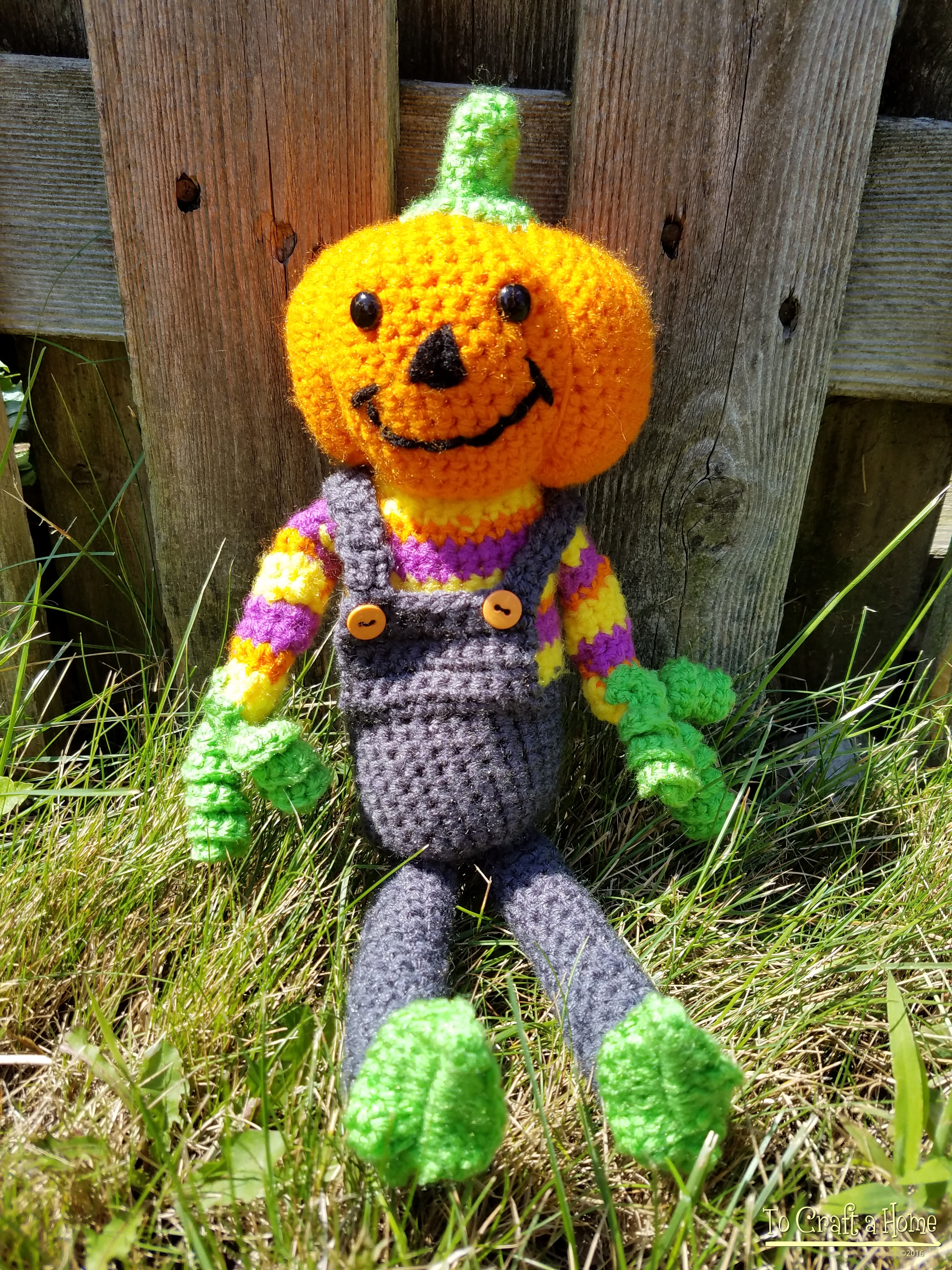 I wanted to make a doll that would be all pumpkin and brought to life. With the magic behind Halloween, anything is possible. I imagined a pumpkin dressed as a farmer because naturally a pumpkin is going to be from farmland, and his limbs are all based off of vines and pumpkin leaves.
I rate the difficulty of this guy as intermediate. Do have knowledge of various crochet stitches (sc, hdc, dc, tr) and working shapes.
Like Peter Pumpkinhead? You can find him for sale at:
Ravelry: https://www.ravelry.com/patterns/library/peter-pumpkinhead
Etsy: https://www.etsy.com/listing/460722130/peter-pumpkinhead-pdf-crochet-pattern
All designs & pictures are copyrighted by To Craft A Home 2017. Pattern is for personal use only and can't be resold, republished, or redistributed in any way. You may sell the finished project if you so desire, but please give credit and link to my website www.tocraftahome.com or my etsy www.tocraftahome.etsy.com