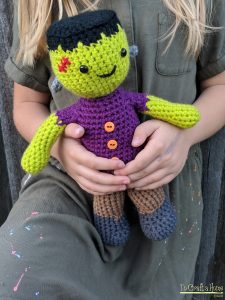 Now that fall weather is FINALLY upon us, I couldn't resist the urge to dive into more spooky creations! Each and every year, the cooler months begin my busy season for Etsy orders and craft fairs. I find myself with very little time to sit down and design patterns, which is shame because Halloween-Christmas are also the times I feel most inspired to design things! I promised myself that each and every year I'd at least make time to design one fun Halloween toy and I've been true to that promise for the past three years now! My first year was Peter Pumpkinhead inspired by my oldest daughter's love of pumpkins. Last year was Witchy the Witch created entirely off of a description my youngest daughter gave to me of her favorite imaginary friend, a little magical, friendly witch. And this year? Meet Frankie Frankenstein!
I just love Frankensteins. I love the story. I love the association with Halloween. Frankenstein is a big symbol of the season so of course I had to make a toy out of him!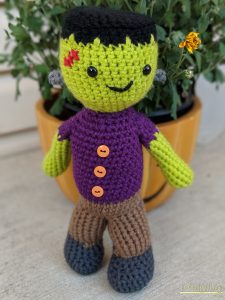 There's no tricks with this guy. He's as cute as can be and the perfect gift for your favorite trick or treater!
I didn't stop at the doll though. I always ask my kids what type of Halloween hats they want for the year. It's another thing I set out to do each year despite how crazy busy I get. This year my youngest daughter chose a Frankenstein hat. How great is that? A Frankenstein doll AND a Frankenstein hat to match!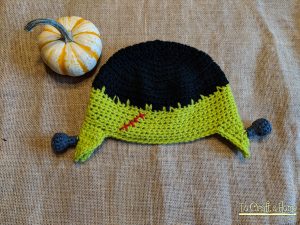 I made this hat available in all sizes from 0-3 months to teen/adult. That way anyone can enjoy the spookiness and the warmth during this fall season!
Find both patterns through my Ravelry: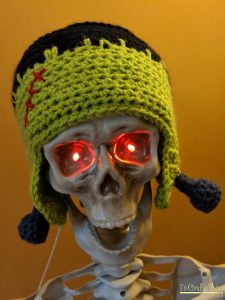 All designs & pictures are copyrighted by To Craft A Home 2018. Pattern is for personal use only and can't be resold, republished, or redistributed in any way. You may sell the finished project if you so desire, but please give credit and link to my website www.tocraftahome.com or my etsy www.tocraftahome.etsy.com
Find more of my patterns on Ravelry: https://www.ravelry.com/people/ToCraftAHome
https://www.tocraftahome.com